Why is it so hard to set up a Twitch private stream? There are tons of people out there who want to share their gameplay without the world seeing them. But once you get past all the search results, you're left with a lot of unanswered questions and not many solutions.
This is why we put together this blog post for our readers at Startup Streamer! We've got everything from what a "private" stream even means, how to set one up, and some tips for finding other places to private stream.
How Do I Set Up Private Streaming On Twitch?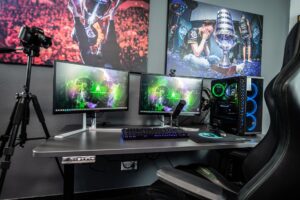 Setting up a private stream within Twitch is not actually possible. There is a workaround and that would be to simply create an ALT account with no followers so you will not be noticed and no one will find your stream.
If you don't provide a title, tag, or category your private stream will be buried and never found in the Twitch Directory. Nobody will be able to locate your stream.
Using A New Account
A new Twitch stream can be discovered by means of searching or recommended by the algorithm. Send direct links to viewers to find the stream. A new streamer doesn't always have much chance of being watched easily.
By starting up a new account even if users are not allowed to use any information you could probably see how private the stream would be. Even if it's not private it works exactly as if it was a private stream on Twitch.
It can take months or years to build an identity for yourself and to reach even five or ten daily viewers especially if you have no information that is possible to search for you. The stream is free of information about tags, classifications, or categories making it impossible to find without a direct link.
Subscriber-Only Streams
Have your friends subscribe to your stream. They can use Prime Gaming if they also have an Amazon account Hosting subs can start allowing subscribers as well. Most of them will not pay more than $5 for a TV channel that they do not know about.
Have friends Subscribe and have 50 followers on your stream to be able to have subscriber-only streams.
Read also: Make Money On Twitch
What Does A Subscriber Stream Look Like For A Viewer?
Dedicated previews are available daily for all channels that send subscribers tv and video. For those who aren't current subscribers, you can continue to subscribe to a free preview. If your free preview expires and you want to be involved and support the broadcaster you can subscribe anytime.
A unique and distinctive new Twitch tag can be used for easy identification and easy findability while performing research on Streams. If you see material that is breaking Twitch's terms of service or community guidelines you should file a reported report.
How Do I Start A Subscriber Stream?
If your channel is eligible you will see an option where you can change Audience on your Broadcaster Dashboard. Please note that you cannot set a stream as a subscriber stream while broadcasting live. Choose All Subscribers on Audience Dashboard before starting this stream.
Viewers can use the search bar in Twitch or browse filtering in the directory to locate quick access if this live video or document is available. Subscriber stream is automatically tagged when created with the tag Subscriber stream.
What Kind Of Content Can Be Streamed On Subscriber Streams?
Subscriber streaming is not a private stream. They can be small but are more personal in nature and are exclusively available for your subscribers, moderators, and VIP members. Upon registering and posting on Twitch you will be responsible for compliance with the community policy and the community policy.
If the content you see violates the guidelines above you may report it. Please also note that all content published under these VODs must comply with the DMCA Guidelines as all content published are subject to these guidelines. The rules are the same whether or not you provide content to all or only the core supporters.
The rules will also remain the same whether private streams are provided or not.
Read also: How To Find Your Twitch Stream Key
What Happened To Password-Only Streams On Twitch?
By eliminating access to stream passwords and users if there were still unauthorized use Twitch is now removing them. Speculation suggests that a private stream may contain adult content. Fewer people on the streaming means fewer people watch and less.
It seems unlikely that the new stream system will be based on just passwords in the future. Speculations are that this could be based on the age content they might not like on their platform.
What Is Streamelements?
StreamElements is quite a new and good streaming platform that combines all of the required and common functionality available in diverse apps. With chat analytics, you can customize page layouts for each song, loyalty system/cash circulation system, tipping, etc.
The best part about the software is that this plugin instantly saves all your configurations in the cloud. That means you don't have to stream from only one PC.
What Is Streamlabs?
Streamlabs is a live streaming software server operated by Logitech. It has loads of features to increase the look and feel of your Twitch stream. Not only does it fill the right requirements but it is free user-friendly, requires no technical knowledge, and is downloadable by the owner.
That also means you can use it on any website in addition to Facebook Live. In other words, it's a wide possibility. You'll be able to stream live through your Facebook, YouTube, or Twitch.
Read also: Add Music To Streamlabs
Alternatives To A Twitch Private Stream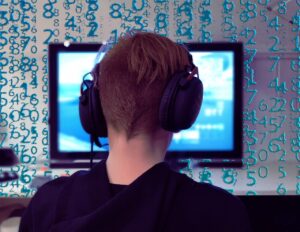 Youtube Live and Discord give you total control of your viewers without any hassles. Twitch does not offer a private stream functionality but some viewers are happy to save a few minutes of time by setting up private streams somewhere else.
The complete description of various platforms is found within the next section of this article. The best streaming sites for private streams are YouTube Live or Discord which give you total control of the viewers with minimum fuss.
Stream Privately On Discord
How To Stream On Discord (2022)
Discord is a televised streaming site that helps people stream games. The service is currently rolling out but the current configuration allows private streams. You need to build a Discord server and add your viewers to that source stream. Look for Go Live in your vid player.
Stream Privately On YouTube Live
🔴 How to PRIVATE LIVE STREAM in YouTube
Schedule the live stream as e.g. unlisted instead of the default public status The stream will not show up as an image and can only be reached by a link you can send to the viewers.
Stream Privately On Facebook Gaming
How to Livestream in Private Facebook Group SUPER EASY!
Facebook Gaming has no settings for a private stream. Create a Facebook page and invite the viewers to the page. Livestream via the Facebook channel. Create your Facebook page and show viewers the invitation.
Steam Streaming
How To Stream Straight From Steam 2020
Many people don't know you can stream directly from Steam. This application is easy to implement and your friends can give quick tips for better playability. On these networks, the possibility is endless for you to even play games.
Final Words
If you want to learn how to set up a private stream on Twitch, we've got the instructions and gear list for you. With this guide, you'll be able to get your own private stream and running in no time! Stay tuned as we continue our series on getting started with live streaming video games online.
Private Stream Test without Going Live with Twitch Inspector in Streamlabs OBS