As an Amazon Associate, I may earn from qualifying purchases. Learn more
Stream deck icons are an essential part of content creation. Streamers use these streamer-specific commands to create their stream's look and feel. However, some streamers find it difficult to find the right icons for different situations or styles of streaming.
Fortunately, there are many streamer-specific templates available for free download! So streamers no longer have to spend hours searching for stream deck icons.
What Stream Deck Should You Use?
Stream Deck is the ultimate studio controller for your stream. Your stream starts live but by having the Stream Deck, you have full control of what's happening on stream with just one hand. You can now do things like switch scenes, adjust audio levels, modify cameras' playback speed among other things without any lags or glitches.
With stream deck icons, streamers gain the ability to customize their stream decks and make them look more streamer-centric. Stream Deck is available in multiple sizes and each of these sizes has a specific number of keys: Stream Deck, Stream Deck XL, Stream Deck Mini, Stream Deck Mobile.
11 Best Stream Deck Key Icons For 2022: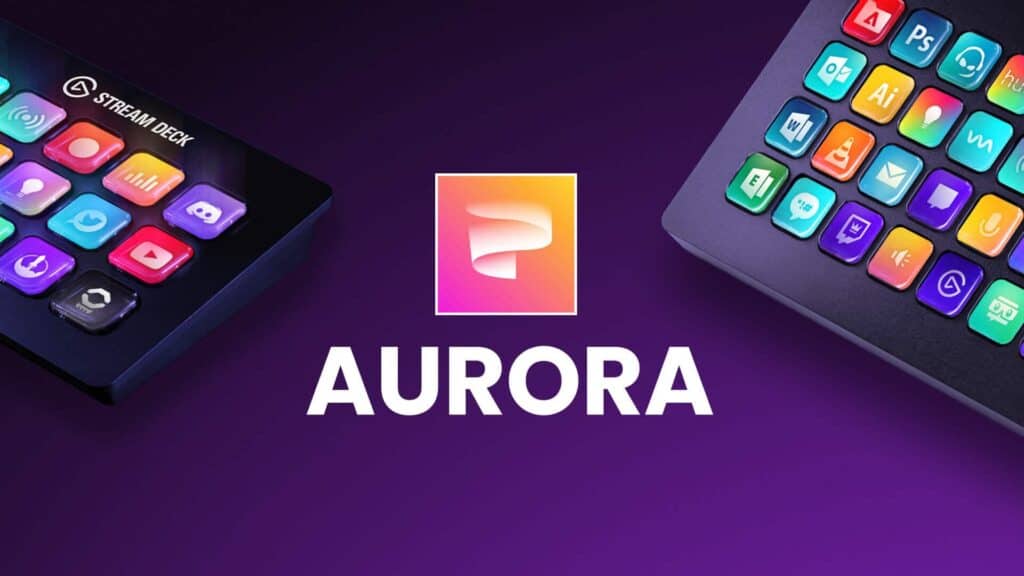 Aurora stream deck icons is a comprehensive stream deck icons pack by Nerd or Die. It is one of the best stream deck icon packs in the market with a wide variety of options and configurations. The package includes more than 360 stream deck icons that will help you take your streaming experience to the next level.
With Aurora, you can easily customize your stream layout and make it look exactly the way you want. The icon pack also includes a number of animated icons that will bring life to your stream and engage your viewers.
Additionally, the pack comes with a number of configuration files that will allow you to tailor the icons to your specific needs. Whether you are new to streaming or an experienced professional, Aurora stream deck icons are sure to improve your streaming experience.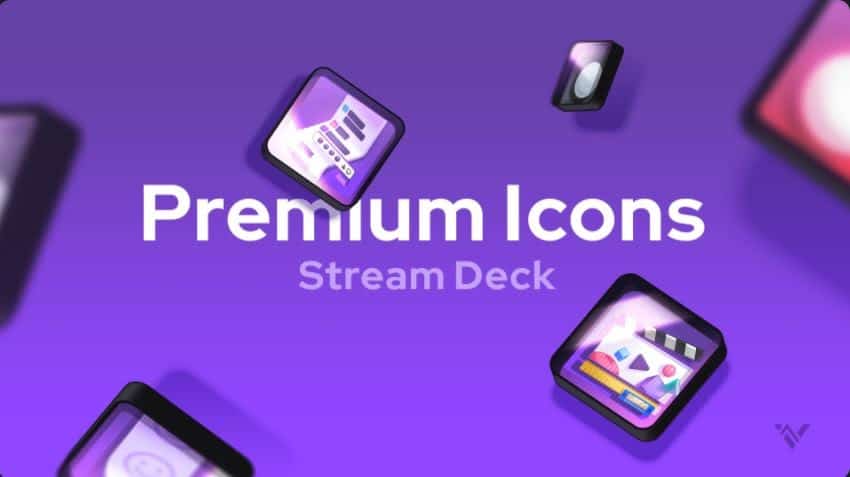 Visuals by Impulse stream deck icons are the perfect way to customize your stream deck. With over 100 icons to choose from, you can add a touch of personality to your stream. The icons are available in three different sizes, so you can choose the perfect one for your stream.
The small icon is great for use in-stream overlays, while the medium and large icons are perfect for use in stream panels. They're easy to use and install, and they're compatible with all major streaming platforms. Each stream deck icon is designed by a professional streamer with years of experience creating high-quality content for Twitch, YouTube, and Facebook gaming.

The Elgato Gaming Key Creator is an easy-to-use software that allows you to create custom gaming icons for your favorite stream games. It provides an intuitive graphical interface that makes it simple to set up and manage your key bindings.
You can also export your stream deck icons as a file so you can share them with others or import them into another game. With the Key Creator, you can take control of your streaming experience and customize it to meet your specific needs.
To use your stream deck icons, you'll need to import them into Elgato Gaming's Stream Deck software. To do this, launch the software and click on the "Import" button. Navigate to the folder where you saved your PNG files, and then select them all.
Your stream deck icons will now be available for Elgato Stream Deck and Touch Portal, so you can start designing your stream!

Artificial Creations stream deck icons give streamers the ability to personalize their stream deck with custom icons. It features over 2,000 icons so streamers can add flair and personality to their stream. The set also includes a variety of animated icons that can be used to show off reactions or create unique alerts.
Additionally, the creator of the icon pack has made a number of tutorials available that show streamers how they can take advantage of this powerful tool. Whether you are new to streaming or a veteran broadcaster, these stream deck icons will help you stream like a pro.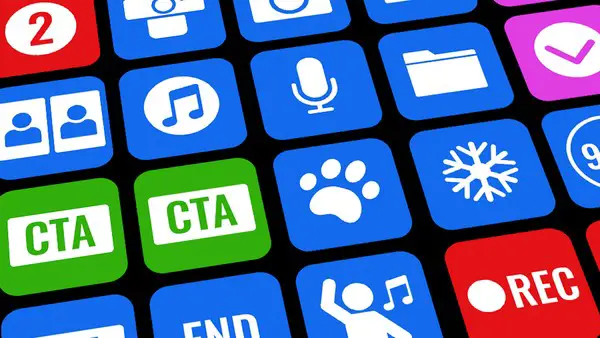 The Sellfy stream deck icons are a great way to make your stream unique and stand out from the rest. The pack includes 60 high-quality stream deck icons that will help you customize your stream and make it more personal.
It is equipped with a wide range of icons that can be used for different purposes such as: switching between scenes; setting up multiple stream sources with audio and video; streamer focus, streamer stream activity, and stream quality control.
You can choose from a variety of already fully-prepared icons such as text, alerts, webcam, and many more!
The stream deck icons are easy to use and can be customized according to your preferences. Simply drag and drop the desired icon onto your stream deck, and you're good to go! The pack also includes a handy guide that will help you get started.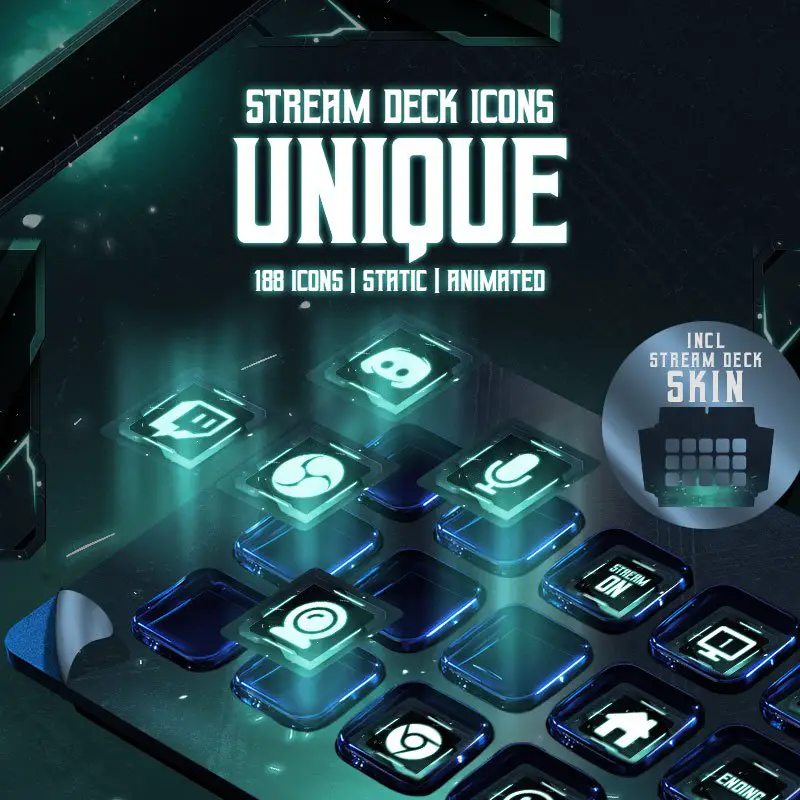 To enhance your streams and make them even easier to manage, Own3d.TV has developed a set of stream deck icons! The Own3d.TV pack includes sixty-six customizable, animated stream deck icons. You can use these icons to represent your favorite games, tools, or emotes. The stream deck icon pack is an easy way to add personality to your stream and make it more fun for viewers.
Own3d.TV's Stream Deck Icons Pack is an add-on for the standard stream deck that allows streamers to completely personalize their stream. It includes icons for all of the most popular streaming platforms, as well as tools and graphics for streamers to use in their stream.
With this pack, streamers can easily control their stream, add graphics and text, and more. The Stream Deck Icons Pack is a must-have for any streamer who wants to make their stream look professional and organized.
Clarity stream deck icons are an ultimate pack of icons that helps you to get the best streaming experience. It offers a wide range of aesthetically designed stream deck icons that will make your stream look more professional and appealing to the viewers.
The best thing about the Clarity stream deck icons pack is that it is very easy to use and you don't need any prior experience in order to utilize its features. Just download, install it, and start using these amazing icons for your stream!
Add some bling to your stream with Corcules StreamDeck Icon Pack. This set of icons contains everything you need to customize stream deck keys. You get 200 high-quality icons that are perfect for streamers of all levels of experience.
With this pack, you can add personality and style to your stream while making it easier to navigate. The icons are easy to use as they feature a 'Drag & Drop interface'. It is also compatible with all versions of the Stream Deck software.
Semi-Reject is a Minimalistic Icon Pack with Unique, Outlined Icons. The icons have a uniform shape and black background which makes them stand out. The pack currently has over 1700 icons and new icons are added every week.
Semi-Reject is perfect for users who want to customize their device without making it look too cluttered. The minimalist design ensures that your screen remains clutter-free without sacrificing any functionality.
All icons in the pack are designed with utmost precision and attention to detail, which is why they look stunning even at larger resolutions.
Ever since its launch, the Semi-Reject icon pack has gained immense popularity among users who want to customize their devices without making them look messy.
The Nominator stream deck Icon Pack is a comprehensive collection of icons designed specifically for streamers. It includes all the icons you need to organize your stream and make it look professional. The pack is easy to use, just drag and drop the icons onto your stream deck, and you will start streaming in no time.
The Nominator Icon Pack is perfect for streamers who want to add a touch of personality to their stream. With over 1000 icons to choose from, you can find the perfect icon for every occasion. Whether you are streaming games, music, or vlogs, the Nominator Icon Pack has you covered.
Novi's stream deck icons are an essential piece of your stream deck because if you want to get the most out of it, then this is one of the best ways possible. If you're using stream deck for visuals like starts, transitions, video key 1-16s, and more (visually at least), adding stream deck icons brings your overall content up by 108%. These make sure that everything looks professional while also giving users a good idea of what they will see before choosing not to watch.
One thing about stream Deck Icons is their versatility. It doesn't matter whether you stream games or music all day long; these channels will fit into any situation no matter how different they may be from each other!
Final Thoughts
Stream Deck Icons are a great way to streamline your content creation process. If you're looking for some icons that will streamline the design of your stream, check out these 11 Stream Deck templates! You can customize them with different colors and animation effects so they match any theme or style of streaming.
Whether you're looking for Twitch emotes to make your chat more interactive or want to use streamer-specific commands like screen capture and start streaming now, there is an option out there for you. It's easy to change up how your stream looks with these different options!
Stream Deck Icons - Get Free Icon Packs!