There are certain Twitch emotes that will forever be part of the gaming culture, and the KKona emote is one of them. But what does it mean? What is the origin of the Kkona emote? And how can you tell if someone's using it in a conversation with you on Twitch or Discord?
Let's find out!
KKona Emote on Twitch:
There are a lot of emotes and emojis available in our pop culture world where they are used frequently in order to convey special meanings or messages. These emoticons usually feature a picture or logo of a person or a face that is popular among people. There are a lot of emoticons that have their origin from events and celebrities, caught in an act of expression or just doing their everyday things.
The Kkona emote has been very popular these days. It is being widely used by people in instant and text messaging these days, not to mention Twitch and other live streaming services. In this article, we are going to talk about the Kkona emote and also the Kkona meaning on Twitch. Read on to find out more.
Learn how to "Become a Successful Streamer on Twitch!"
KKona Meaning:
The Kkona emote on twitch is referred to as someone who is stereotypically American, commonly associated with native people of the USA who are generally biased. It is a type of urban slang which is used to denote people when they do something very American. The Kkona Twitch emote features the face of a typical redneck American guy and since its origin, has flooded the internet by storm.
It can be often found in live streams and videos, where viewers use this emote when the streamer is doing something which is considered as going over the top.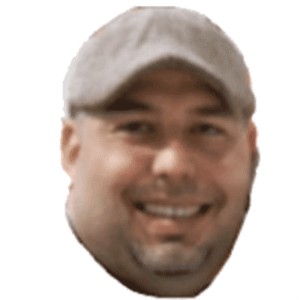 Where Did The KKona Emote Originate?
The origin of the KKona twitch emote can be traced back to streamer Kona Korner. He used to stream back in the days when Justin.tv used to air. The emote is used to depict people when they do something which is considered as being a redneck or something typically which only Americans would do.
The photo of him in the emote is taken back at the Anaheim Comic Con in 2010 when the streamer met with actress Danielle Spencer. They have supposedly met at the event and someone had taken his picture and turned it into an emote, which resulted in it being immensely popular.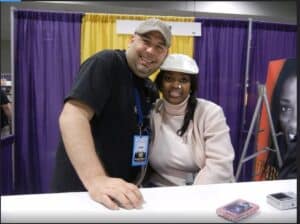 How To Unlock The KKona Emote On Twitch?
Users can have the emote for free if they subscribe to Kona's channel on Twitch. Subscribing to his channel also allows users to get access to other signature emotes and emoticons, such as the Golden kkona emote. Users can also have the BTTV emote when they have it on their browser as an extension.
They can also use the emote when it has been used by other people in the public chat.
Final Thoughts
Thus, among the popular Twitch emotes present, the Kkona emote is one of them. It is used by users to depict something which is too American or redneckish. Although released long back somewhere between 2012 and 2018, the emote is still being used in tons of twitch chats. 
Click to see a full list of the most popular Twitch emotes.