When you buy through links on our site, We may earn an affiliate commission. Learn more
Are you looking for a cheap gaming headset to use during your gaming sessions but you don't know which model to choose? We understand. In fact, there are so many gaming headsets on the market that it's not easy to find the ones that best suit your needs.
So we have created a list of the Best Gaming Headsets Under 50 dollars that will fit any setup or budget!
Will a  wired or wireless gaming headset be better? With stereo or surround sound? And then: what are the technical parameters that must be taken into consideration to avoid wrong purchases and end up with headphones that "sound" badly? If you want we can help you answer these and other questions.
If you take a few minutes of your time, we can tell you how to choose a cheap gaming headset and we can recommend some of the best headsets that are currently available for PC, PlayStation 4, Xbox One, and other consoles.
All you have to do is acquire a few basic concepts and "launch" into the purchase of a cheap gaming headset that seems best suited to your tastes and needs in terms of gaming.
As for the budget to commit, well, it all depends on your needs. Gaming headsets have prices ranging from 20 dollars to well over 200 dollars.
As can be easily understood, the more you go up in price, the more the quality of the products increases, as well as their functionality, but there are also excellent headsets in the lower price ranges. The important thing is to know how to choose and make an informed purchase based on what your expectations are.
Spoiler alert: they're all best sellers! And they're all under $50!
That's coming up very shortly, and then after that, we've got a handy "buying guide" for you that will walk you through everything you might want to think about before you buy.
Then we're going to top that off with a section where we tackle some of your most frequently asked questions on the subject.
So, let's stream on…
OUR TOP PICK
HyperX Cloud Stinger – Gaming Headset
Lightweight headset (275 gram) with 90-degree rotating ear cups provide a snug fit that conforms to your head

50 millimeter directional drivers for audio precision — enjoy the full audioscape of your favorite games

HyperX signature memory foam provides maximum comfort during extended use

Adjustable steel slider for a solid and long lasting sturdy feel

Intuitive volume control on headset ear cup

Swivel-to-mute noise-cancellation microphone so you'll always know when you're muted

Multi-platform compatibility: PC, PS4, Xbox One, Nintendo Switch and more

Refer user guide on technical specification before use
Now, the HyperX Cloud Stinger is the best gaming headset for under 50$!
The HyperX Cloud Stinger is among the best gaming headsets that you can buy on the threshold of 50 dollars.
The HyperX Cloud Stinger has a very light structure (just 275 grams) that allows them to be worn for a long time without discomfort, 90-degree rotating pavilions that can assume the user's preferred position, and a microphone that can be activated or deactivated simply by raising or lowering it.
They are of the over-ear type, with cable, and have 50mm drivers that ensure excellent sound reproduction on all frequencies. Their frequency response is 15-25,000 Hz (therefore wider than the usual 20-20000 Hz), the sound pressure is 98dB, and the impedance is 60 Ohms.
The HyperX Cloud Stinger features advanced noise cancellation technology that ensures clear chat communication at all times. They work on PCs and consoles as they feature a single 3.5mm jack and a dual 3.5mm jack PC splitter for stereo audio and microphone.
Check Best Price
---
EDITORS CHOICE
HP Gaming Headset
Surround Sound-Whether you want to live the game or hear where your enemies are coming from, to win them better, immersive 7.1 Surround Sound offers incredible positional audio.

Noise Canceling Mic- High noise-to-noise anti-static microphone for voice clarity. Mic blocks unwanted outside noise. Mic is adjustable to be exactly where you want it. 50mm speaker drivers deliver stable and elegant sound.

Ergonomic design- Skin-friendly, breathable earcups for lasting comfort all day. Includes volume control wheel on earcups.

RGB Backlit- Cool RGB LED Lighting makes you stand out. RGB lights enhances your experience and performance. (Lighting only works when USB is also connected to power source.)

Compatible with Most Devices- 3.5mm Jack connects to Xbox One, Playstation 4, Nintendo Switch, PC, Laptop, Computer and more.
This cheap gaming headset is quite high-end coming in slightly over budget, but the hefty price tag hasn't put too many people off.
The HP Gaming Headset caters to the gamer with balanced audio, adjustable and retractable microphone, and support for PS4 and Xbox One, as well as the PC.
This headset uses synthetic leather-covered pads that create a passive system for canceling ambient noise.
They use a dual 3.5mm adapter, while the cable is intertwined to prevent annoying tangles.
By choosing the DTS Headphone: X profile, compatible with many systems of the HP family and beyond, you can enjoy more immersive audio.
Check Best Price
---
BEST VALUE
Turtle Beach Ear Force Recon 50 Gaming Headset
Crystal Clear Chat: An adjustable, high sensitivity mic picks up your voice loud and clear, and can be removed when watching movies or listening to music

High Quality 40 millimeter Speakers : Hear every crisp high and thundering low with these large 40 millimeter speakers

Lightweight and Comfortable: Play for hours (or days) in complete comfort

Convenient In line Controls: Convenient in line controls place master volume and mic mute right at your fingertips

Versatile Compatibility : Works great with PC and Mac, as well as PS4 Pro and PS4, the new Xbox One controller with the 3.5 millimeter jack, and mobile/tablet devices with a 3.5 millimeter connection
Now, these gaming glasses have been selling in the thousands! On the Amazon page, for example, there have been well over 23,000 individual customer ratings.
And better yet the average customer rating still comes out at an impressive 4 and a half stars out of 5.
Turtle Beach is a well-known company in the field of gaming headsets. In its catalog, you can find gaming headsets for all budgets and all gaming systems.
Among its cheaper proposals, we find the Turtle Beach Recon 50 which are available in three variants: one optimized for PC, one optimized for PS4, and one optimized for Xbox One.
They are the over-ear type with detachable headband microphones. They work through a classic 3.5mm jack, so they are potentially compatible with all systems and devices (to connect to the PC they use a splitter to divide the audio jack from that of the microphone).
They have a frequency response of 20-20000 Hz and 40mm drivers that ensure excellent bass reproduction. The controls, obviously on the cable, allow you to adjust the game volume and activate/deactivate the microphone.
Check Best Price
---
RUNNER UP
Logitech G332 Wired Gaming Headset
Enjoy expansive sound: Big 50 mm audio drivers deliver an incredible sound experience.

Be Heard Loud and Clear: The big 6 mm boom mic makes sure you're heard by gaming partners and mutes when flipped up.

Use One Headset For All Game Platforms: Your headphones work with your PC or Mac via 3.5 mm cable, or with gaming consoles including PlayStationⓇ 5 and PlayStationⓇ 4 (USB wireless stereo sound only), Nintendo Switch (wireless stereo sound when docked), Xbox One and Xbox Series X|S and mobile devices via a 3.5 mm cable.

Game for Hours in Comfort: Everything about these headphones is about comfort: The deluxe lightweight leatherette ear cups and headband are made to keep pressure off your ears. Ear cups rotate up to 90 degrees for convenience.
Now, these headphones have won the Amazon's Choice award for the category of Logitech gaming headsets. Such awards are only given to products of excellent quality that are also available at a fair and reasonable price.
The Logitech G332 headphones aim to offer good quality audio at an affordable price, also including a lightweight and comfortable design even after long gaming sessions.
They are compatible with both Xbox One and PlayStation 4, and can logically also be connected to a PC. The microphone is foldable and unidirectional, thus giving greater prominence to the wearer's voice.
The cable (with a 3.5mm connector) is 2 meters long and includes a button to mute the sound, as well as the volume control. These headphones use 50mm, drivers.
Check Best Price
---
RUNNER UP
Logitech G432 Wired Gaming Headset
Large 50 millimeter audio drivers produce great sound for a more immersive gaming experience

Advanced DTS Headphone: X 2; 0 surround sound creates precise positional audio and a 3D soundscape

6 millimeter flip to mute mic with volume control at your fingertips

Connects to PC, mobile devices and game consoles via simple 3.5 millimeter or USB DAC input

Premium leatherette ear pads and headband for comfortable gaming
This gaming headset has been flying off the shelves in its thousands.
The Logitech G432 is among the best-selling cheap gaming headset on Amazon in its price range and are characterized by the support of Dolby Surround Sound 7.1, with seven channels, plus a dedicated channel for low frequencies, which are virtualized by the system.
They are also compatible with the DTS: X 2.0 and are equipped with quick controls to mute the audio and control the volume, with the ear cups using technical sports fabric earpads and which are rotatable up to 90.
The cable has two 3.5 mm terminals, one for headphones, and the other for the microphone, but the headphones can also be connected via USB through the adapter supplied. The drivers are 50mm to deliver deep, full-bodied bass.
Check Best Price
---
Best Gaming Headsets Under $50 Buying Guide: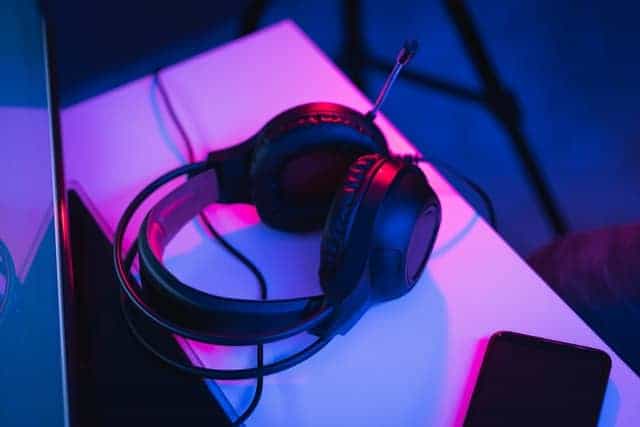 As promised, here's your buying guide. This should give you an idea of what you're looking for in a gaming headset, and help you decide which one best suits your needs.
How to choose the best gaming headset?
The best gaming headsets can be of many different types. To find the most suitable for you, consider the following characteristics.
Check out "Best Gaming Chairs Under 200$ In 2021" if you need a gaming chair!
Input / output method
One of the first choices you need to make about the gaming headset is the input/output method.
A gaming headset, in fact, can work via a USB cable or via a pair of 3.5mm audio jacks (one for audio and one for the microphone).
Headphones that work via USB cable allow you to "sort" the audio output sources by, for example, the game audio coming out of the PC speakers and chat communications from the headphones.
With headphones that work via a double 3.5mm jack, however, this is not possible.
Microphone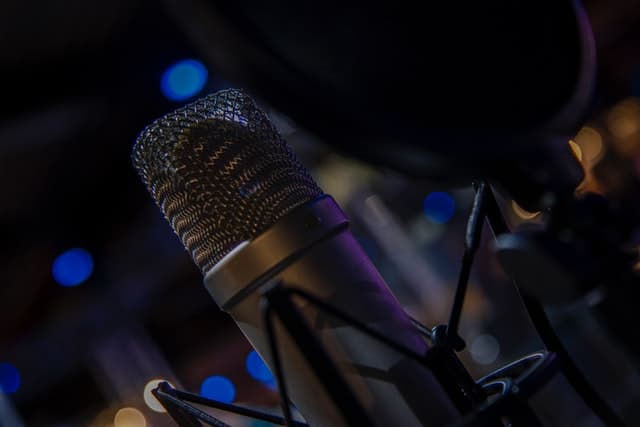 The microphone plays a fundamental role in choosing a gaming headset.
If you want to communicate with your friends and/or want to record an audio commentary on the title you are playing and get a good quality sound, you need to buy a gaming headset with noise-canceling (i.e. technology for the cancellation of noise) in the microphone.
You also have to choose between a unidirectional microphone or an omnidirectional microphone and you must take into account parameters such as sensitivity, frequency response, and acoustic pressure.
Omnidirectional microphones pick up sounds in the same way regardless of the direction they come from; the unidirectional ones, on the other hand, have a sensitivity that varies according to the direction from which the sound comes, so they are able to capture sounds in the most chaotic situations (as long as they come from a certain direction).
As for the values we mentioned earlier: the frequency response is the range of frequencies that the microphone is capable of perceiving the greater this range, the cleaner the sound captured by the microphone is.
The sensitivity indicates the relationship between the amplitude of the electrical signal coming out of the microphone and the amplitude of the acoustic signal (a highly sensitive microphone is able to capture even the less intense sounds), while the acoustic pressure indicates the limit with which the microphone can reproduce high intensity sounds without distorting them.
Leaving aside the technicalities, when you buy a gaming headset, make sure that they don't let too much external noise pass through and do not "flatten" the user's voice too much.
Headphones With Cable or Wireless
Gaming headsets can work via cable or wirelessly.
Considering the fact that we are not talking about audiophile headphones in which the purity of sound plays a fundamental role, we can say that the main difference between these two types of headphones lies in the fact that the former does not need to be recharged, while the latter they run on battery and therefore could leave the user "for a walk" after a particularly intense gaming session.
In this regard, if you decide to buy a wireless gaming headset, carefully check their degree of autonomy and their charging times.
As for their practical operation, wireless gaming headsets are almost always based on 2.4GHz wireless technology (Bluetooth is often avoided to avoid the risk of lag and bandwidth limits), requiring the use of a transmitter to be attached to the USB socket of the computer or console.
We talked about how wired headphones work before: they can have a double jack or a USB connection. Many wireless headphones, if necessary, can also be used via cable (however, giving up some function).
Compatibility with PC and console
Before buying a gaming headset, carefully check its compatibility with PC and console. In fact, gaming headsets can only be compatible with the PC, they can be optimized for consoles such as PlayStation 4, PlayStation 3, Xbox One, and Xbox 360 or they can be compatible with both PC and some consoles.
In some cases, to use headphones with consoles it is necessary to use adapters (e.g. an adapter that transforms the two audio jacks of the headphones into a single jack to be inserted into the Xbox controller).
If you intend to use your gaming headset with a PS5, PS4, Xbox Series X / S, Xbox One, or another console, make sure that compatibility with the latter is explicitly stated on the packaging of the headphones.
Stereo or surround sound
Gaming headsets can be stereo or surround sound, i.e. with 2-channel or 5.1 / 7.1-channel audio.
Many believe that surround sound helps make the sound more immersive and hear sounds better in games, but this isn't always true. Also because of headphones with real surround – so with four or five speakers per ear – there are very few and they cost a fortune!
Most headphones that are referred to as surround offer virtual surround sound. This means that they have two speakers like classic stereo headphones and thanks to some components, included in their USB modules or their transmitters, they emulate surround at the software level.
In some cases, the emulated surround sound gives good results, so it is worth, so to speak, "the price of the ticket", but as already mentioned there is no need for a surround system to correctly identify the direction from which a sound is coming or warn weaker sounds within a game.
Also, you have to consider the fact that many virtual surround sound headsets require software to be installed on the PC. This means that on consoles, smartphones, and tablets they do not work in surround sound but only in stereo mode.
In short, if you want advice, buy a good pair of stereo headphones rather than mediocre quality surround sound headphones. And if you really want the best, turn to high-end surround headphones (which, however, you know, cost a lot!).
Comfort and aesthetics
A gaming headset is intended for prolonged use over time, so it is essential to choose a pair that is comfortable even after many hours of use.
We know, unfortunately, it is not easy to evaluate the comfort of a gaming headset from a distance, but by consulting the online reviews and analyzing parameters such as the format, weight, and construction materials of the headphones you should be able to identify headphones that are suitable for you.
The format of the headphones can be on-ear (supra-aural) or, much more often, over-ear (circumaural). In the first case, the gaming headset cushions rest directly on the ears, in the second they wrap them completely inside them.
Generally, on-ear headphones are more comfortable and lighter than over-ear ones but they isolate less from external noise.
The headphones, then, can be closed, open, or half-open. Closed headphones isolate more from external noise but for those who are not used to wearing them, they can be uncomfortable. Open or semi-open headphones, on the other hand, isolate less from external sounds but are more and give a greater "spatiality" to the sounds reproduced.
Another important thing to underline is that some gaming headsets are supplied with interchangeable earpads which, depending on the case, can be simple spare parts of those mounted "as standard" on the headphones or can slightly modify their wearability (eg using others bearing materials).
As for the aesthetics of the headphones, we know it is very important in a field like gaming, but try to keep it in the background. Buying a gaming headset that are beautiful to look at, perhaps with spectacular LED lights, which however are uncomfortable or "sound" badly is equivalent to throwing your money away.
Before buying a gaming headset, analyze all their technical specifications, read the online reviews, and if these convince you, start analyzing their aesthetic side. Stopping at aesthetics and price almost always leads to wrong purchases.
Checks
Before buying a gaming headset, it is also good to check the type of controls present on the latter.
Going into more detail, we advise you to check whether the headphones allow you to adjust the game volume and the microphone volume separately (therefore that of the chats) or if they allow you to change only the game volume (perhaps reserving only one button for the microphone mute).
Sound quality
We don't think it needs to be said, but before you buy a gaming headset, be aware of the sound quality they can offer.
To evaluate the quality of the sound returned by a gaming headset, read the reviews you find online and evaluate technical parameters such as frequency response, impedance, and acoustic pressure.
Frequency response – this is the frequency range covered by the headphones. It is measured in Hz and, as can be easily guessed, the wider it is, the more faithful the sound reproduced by the headphones is. Considering that the human ear perceives frequencies ranging from 20 to 20,000 Hz, the best headphones are those that cover or even exceed this range.
Impedance – This is a value that measures the resistance exerted by the headphones on the audio signal. It is measured in Ohms (Ω). The higher the impedance, the higher the sound quality, but as the impedance increases, the maximum volume that can be reached by the sound is lowered. For optimal listening, the headset and the audio source device (in this case the PC or console) must have a similar degree of impedance.
Sound pressure (or sensitivity) – this is the sound pressure expressed by the headset in relation to the applied voltage. It is a value that is measured in dB and indicates the maximum volume that the headset can reach without distorting the sounds reproduced.
The sound quality is also affected by the drivers, ie the transducers that convert the electrical signal into sound waves (let's say the "speakers" that contain the headset, to simplify the speech as much as possible). Headphones that have larger drivers generally offer better low-frequency rendition, but headphones with very large drivers (say over 40mm begin to feel their weight in longer gaming sessions).
Cost
Now, gaming headsets can cost quite considerably in price, with some costing as little as $20, and others costing hundreds of dollars.
As a general rule, the more money you spend on your headset, the better quality you get. But we're not going to tell you how much to spend.
What we do recommend doing however is checking the prices as you go along, so you can learn what kind of features your money buys you.
Best Budget Gaming Headset Comparisons
Final Word
Gaming headsets are a must-have for any gamer. Whether you're playing on your PC, Xbox One, or PlayStation 4, having the best gaming headset can make all the difference in your gameplay. If you're looking for a great gaming headset that won't break the bank, we've got you covered.
We've compiled a list of the top 5 best gaming headsets under $50 that will give you an edge over your opponents. So what are you waiting for? Start shopping and level up your game today!
Hyper X Cloud Stinger Review
Great $50 Headset HyperX Cloud Stinger Gaming Headset Detailed Review